After having chicken and gnocchi soup at our local Olive Garden, I though I'd give it a try at home, but I didn't have gnocchi on hand. Since my mom grew up around the corner from DeLallo's in Jeannette, Pennsylvania (you HAVE to go there at least once in your life!), I figured I'd hunt up a gnocchi recipe they might approve of (such as this one).
I ended up using this other recipe as a starting point, but in the future, I might double the potatoes and add a cup of ricotta cheese (or my fill-in for ricotta, at least, since next time I want to make this, I'm bound to not have ricotta on hand!).
To speed things up, I steamed my russet potatoes in the skins in my stovetop pressure cooker; this is helpful to minimize the moisture absorbed by the potatoes (could have used the Instant Pot, but this felt more back-to-my-roots). After steaming them, I peeled the potatoes with a quick dip in cold water to slip the skins off then quickly drained them –the heat of the potatoes dried them quickly.
Instead of using a traditional ricer, I "riced" the potatoes in a bowl with my potato masher that sort of rices the spuds.
Once I had a dry mash in the bowl, I added the flour, egg, and a pinch of salt, then folded it all in to gently make a soft dough. I didn't want to knead it for fear of toughening the dough. While pasta dough should be sort of the consistency of play-dough, I wanted this potato dumpling dough to be softer and pillowy. Once it all held together, I dusted it with flour, patted into a loaf of sorts, then divided into ropes about an inch thick.
After cutting each rope into small "pillows" — I toyed with the idea of leaving as is, but opted to roll slightly and mark with a fork. (I don't have anything to make the traditional gnocchi line markings, so this would have to do. I wouldn't mind having the butter/gnocchi paddles I listed for you at the bottom in my Favorite Picks!)
They look a bit dry because of the flour dusting, but the dough really was tender and moist.
While the dough sat, I heated a bit of olive oil in my pot, then sauteed minced onion and a bit of minced red bell pepper. I added three cloves of minced garlic just before adding 4 cups of chicken broth, 2 cups of turkey (no chicken on hand tonight, but LOTS of frozen chopped, cooked turkey!), and a bit of pepper and All-Purpose Seasoning.
After that came to a rolling boil, I dropped in the chopped fresh spinach and the gnocchi — I used only half the batch, but might use more next time. The gnocchi only cooks for a few minutes, till it pops to the top. In this video, you can see how it rises to the top as it cooks:
Click here to watch Video of Gnocchi cooking
You can also see in this still photo how the little puffs of potato dumplings rise to the top as they cook:
That took only about 3 minutes, so I could stir in a cup or so of heavy cream, heat for about 30 seconds, and dinner was ready… A hearty soup for a chilly winter night!
A few of my favorite picks for you:
(Some are affiliate links, meaning you pay the same price as usual, and I may get a few cents to help bring you fun content like this!)
McCormick Perfect Pinch Signature Salt-Free Seasoning, 21 oz

Stainless Steel Potato Masher – Ergonomic Design,Long&Comfortable Grip- Fine-grid Mashing Plate for Smooth Mashed Potatoes, Vegetables and Fruits

OXO Good Grips Smooth Potato Masher

Gnocchi Boards and Wooden Butter Paddles to Easily Create Authentic Homemade Pasta and Butter Without Sticking – Set of 2 Makers – 9.5 inches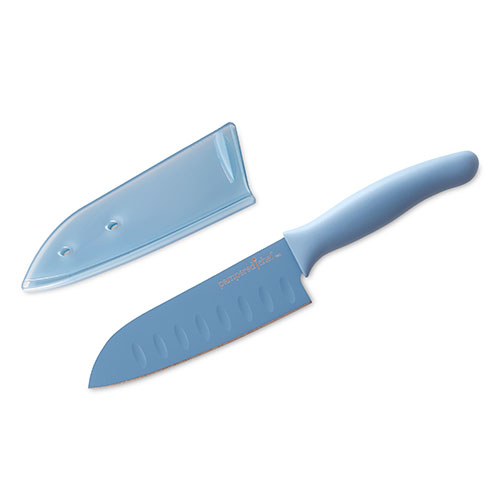 Coated Santoku Knife (Pampered Chef)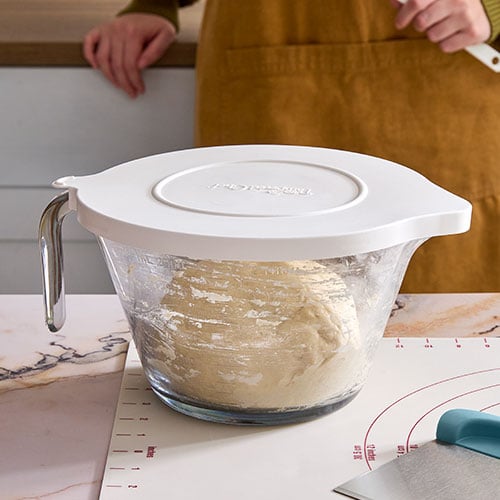 Classic Batter Bowl (Pampered Chef)

Vita Saggia Stainless Steel Potato Ricer and Masher, Heavy Duty, Premium Grade, Large Capacity, Vegetable Ricer and Fruit Ricer, Great for Purees, Fruit Juicer, Baby Food Press

MyLifeUNIT Heavy Duty Commercial Potato Ricer, Stainless Steel Business Potato Ricer and Masher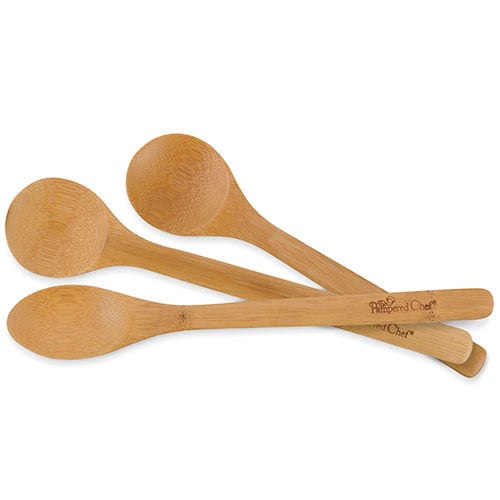 Bamboo Spoon Set (Pampered Chef)

Instant Pot Duo Evo Plus 9-in-1 Electric Pressure Cooker, Slow Cooker, Rice Cooker, Grain Maker, Steamer, Saute, Yogurt Maker, Sous Vide, Bake, and Warmer|6 Quart|Easy-Seal Lid|14 Programs

Instant Pot 60 DUO Plus 6 Qt 9-in-1 Multi-Use Programmable Pressure, Slow, Rice, Yogurt Maker, Egg Cooker, Sauté, Steamer, Warmer, and Sterilizer, Stainless Steel/Black