We're all in quarantine-baking mode out our way. My niece made some AMAZING cupcakes (she really should be a pro baker) and we couldn't have any (social distancing, and five-hour drive LOL), so we had to at least bake some brownies over here. Some of us like nuts, and some of us are unadventurous don't,  so I made them both ways.
Some of you have asked for the recipe, so I hope you'll consider popping over to the shop to pick up a copy of Everyday Cooking, where you'll find our award-winning brownie recipe on page 126 (yes, our cookbook has almost 200 pages of family-tested, mommy-blogger-reviewed recipes!). And if you just can't wait and want it RIGHT NOW, you can order the digital version as a download for your tablet!
Meanwhile, enjoy the recipe. (And pop on to our Facebook page with your photos of your brownies when you're done!)

Mom's Brownies
Prep time:
Cook time:
Total time:
Award-winning brownies from Vicki at Everyday Homemaking -- see the original in Everyday Cooking.
Ingredients
2 sticks butter (or 1 stick butter + ½ cup oil)
¾ cup cocoa
½ cup semisweet chips (No chocolate chips? Just increase sugar to 2 cups, cocoa to 1 cup)
3-4 eggs (for fudgier brownies, use 3; for cakier brownies, use 4)
1 ¾ cups Sucanat or sugar
1 tsp vanilla
1 ½ cups fresh flour (or 1 ¼ c. AP/all-purpose) For fudgier brownies, reduce by ¼ cup
½ tsp salt
1 tsp baking powder
nuts (optional)
Instructions
Preheat oven to 350 (or 325 for glass or dark pans).
Grease 11x7 or 13x9 pan.
Microwave chocolate chips, cocoa, and butter on HI for 2 minutes, stirring to blend, and making sure the butter is very hot, to dissolve the sugar in the next step.
Stir in sugar till mostly dissolved. Mix in eggs and vanilla till smooth. Add flour, salt, and baking powder.
Spread into prepared pan.
Bake 35-40 minutes for 11x7, 25-30 minutes for 13x9, till toothpick comes out barely clean or with a few moist crumbs clinging.
Not sure what to bake? Want to try some new breads? Or looking for some quick supper ideas?
Pick up a digital version of
Everyday Cooking
right now! You even get the NEW April edition before it gets back from the printer! (Scroll down the shopping list page a few items to get to the digital version)
https://everydayhomemaking.com/books/

A few products you might like for your baking adventure…
(Affiliate links don't change your pricing, but helps provide a bit here and there to keep this site up to give you fun stuff like this!)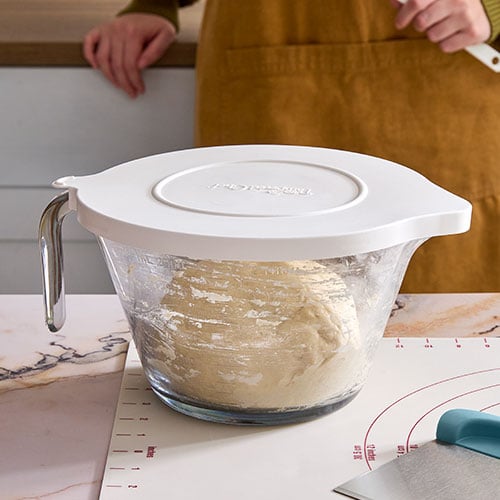 Classic Batter Bowl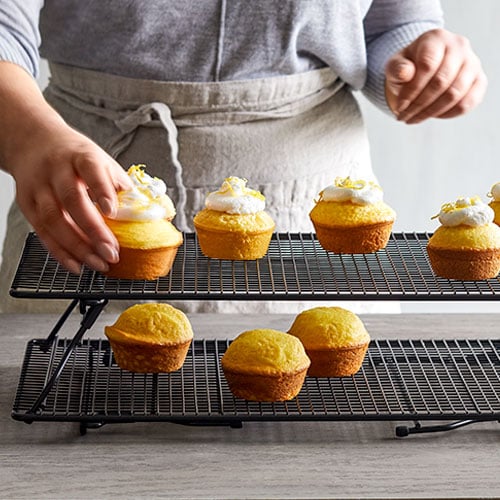 Stackable Cooling Rack Set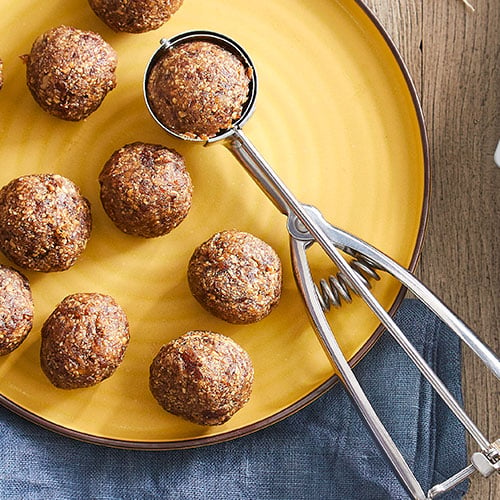 Medium Scoop (for Brownie Pan)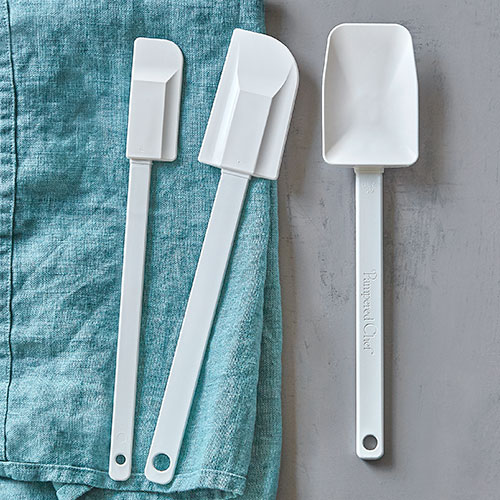 Silicone Scraper Set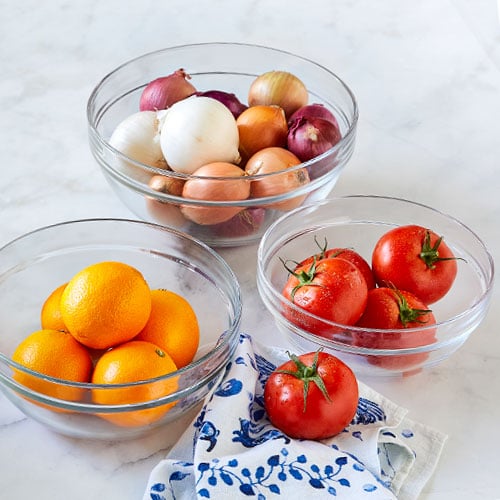 Glass Mixing Bowl Set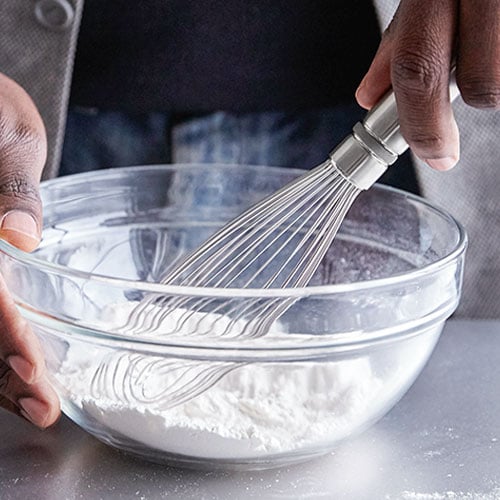 Stainless Steel Whisk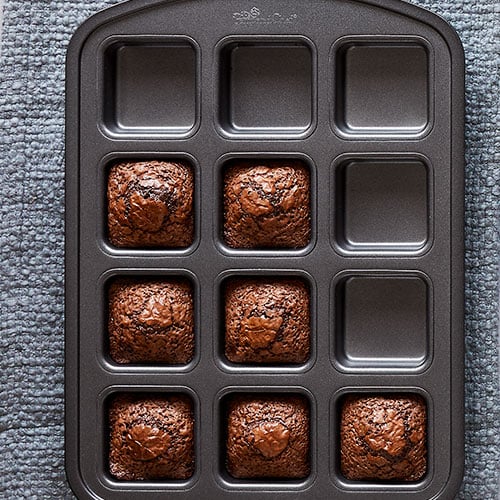 Brownie Pan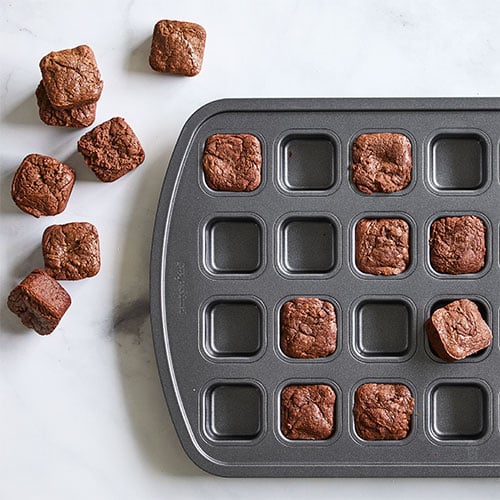 Brownie MiniBites Pan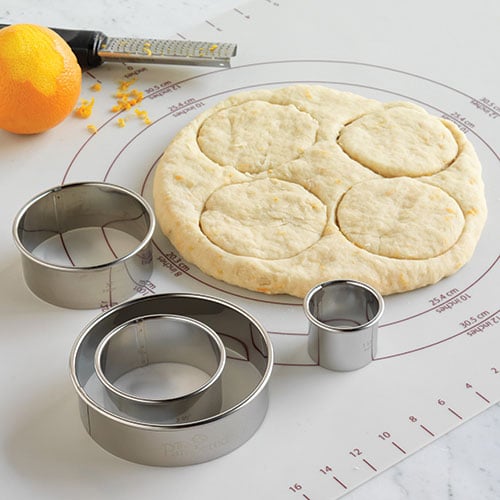 Biscuit Cutter Set

Everyday Cooking

OXO Good Grips 2-Cup Angled Measuring Cup
Laxinis World Stainless Steel Measuring Cups and Measuring Spoons 10-Piece Set, 5 Cups and 5 Spoons
Pyrex 1107101 Basics Clear Oblong Glass Baking Dishes, 2 Piece Value Plus Pack Set
Powerful Electric Grain Mill Grinder and Dough Kitchen Mixer Bundle for Home and Professional Use – High Speed Flour Mill for Healthy Grains and Versatile Dough Blender for Making Bread by Wondermill