For my birthday, my sweet husband is cooking burgers on the grill — and he even made me a snack cake for dessert! So as a quick side dish, I was able to put together and finish a one-pot pressure cooker potato salad in a total of about 15 minutes.
Start with sturdy potatoes. I use russets because those are my go-to all-purpose potatoes, but a waxy golden potato works well, too. Cut them into bite-sized pieces that will cook in about 5 minutes in the pressure cooker. While I peel my potatoes, I have the pressure cooker set on saute (Instant Pot) or sear (Quick Cooker) so the water is already heating up–this reduces my come-up-to-pressure time once I have the food inside.
We like eggs in ours, so I cook the potatoes and eggs at the same time in my electric pressure cooker. Just nestle the eggs into the top of the potatoes, over water in the steamer basket of the pressure cooker.
Cook on HI pressure for 5 minutes. While the potatoes and eggs cook, make the salad dressing in the serving bowl.
When the time is up, Quick Release the pressure cooker. Immediately put the contents into cold or ice water in the sink to stop the cooking.
Stir the drained potatoes into the dressing. Chop peeled eggs into the potatoes and stir gently to mix. Refrigerate to meld flavors.
Recipe below, from our Everyday Cooking cookbook (available in print and in digital format — get yours now! See link below.)

Potato Salad (Pressure Cooker Style)
Author:
Vicki Bentley/ Everyday Cooking
Recipe type:
Main Dish Salad
Prep time:
Cook time:
Total time:
Old-fashioned potato salad, made faster and easier with an electric pressure cooker (such as Instant Pot or Pampered Chef Quick Cooker)
Ingredients
6 medium potatoes, cut into bite-sized chunks
½ onion, chopped (optional)
1 carrot, peeled and thinly sliced (optional)
handful chopped fresh spinach (or a bit of dried parsley)
½- ¾ cup mayonnaise
1 Tbsp mustard (any variety)
1 Tbsp vinegar
4-6 hardcooked eggs (most roughly chopped, one sliced for garnish)
salt and pepper to taste (add this last, after tasting)
Instructions
Pressure Cooker Version: Put potato chunks and eggs (in shells) in a steamer basket over 1 cup water in pressure cooker.
For stovetop pressure cooker, bring to HI pressure and maintain pressure for 4-5 minutes; for electric, cook at Manual HI for 4-5 minutes; then quick release and immerse contents in ice water. (Easiest way is to remove entire steamer basket to ice bowl.)
Peel eggs and cut as needed.
Stir potatoes and chopped eggs with other ingredients as above; garnish with sliced egg. (Whether I use 4 or 5 minute timer depends on size of potatoes and eggs.)
Refrigerate to blend flavors.
Notes
NO PRESSURE COOKER? That's okay. Here's the STOVETOP VERSION:
Boil potatoes till slightly tender, about 9 minutes. Meanwhile, mix mayonnaise, mustard, vinegar, salt and pepper to make a dressing. Drain and rinse potatoes in cold water to cool off – or cook in advance and chill in refrigerator until ready to make salad. Stir potatoes with dressing to coat; add onion, sliced carrots, spinach, and hard-cooked eggs. Refrigerate to blend flavors.
_______________


This may be multiplied, but I don't recommend multiplying the vinegar and mustard until after tasting. A double batch–about five pounds of potatoes—will make a 13x9 casserole dish full of potato salad.
And here is the cake he made….cooling and waiting for us to eat it! (Double Chocolate Snack Cake, from Everyday Cooking) What an awesome hubby–I sure am blessed!
A few product you might be interested in:
(Some links are affiliate links. If you purchase through an affiliate link, your pricing is not affected, but it does help our family keep this site up and running!)
Everday Cooking cookbook

Instant Pot IP-DUO60 321 Electric Pressure Cooker, 6-QT, Stainless Steel/Black
Instant Pot 60 DUO Plus 6 Qt 9-in-1 Multi-Use Programmable Pressure, Slow, Rice, Yogurt Maker, Egg Cooker, Sauté, Steamer, Warmer, and Sterilizer, Stainless Steel/Black
Accessories for Instant Pot,Accessories Compatible with 5/6/8Qt Instant Pot – 60 Pcs Cake Baking Papers,2 Steamer Baskets,Non-stick Springform Pan,Egg Rack,Egg Bites Mold,Kitchen Tong,Dish Plate Clip
OXO Good Grips Stainless Steel Steamer with Extendable Handle
House Again Original Sturdy Steamer Basket for 6 or 8 Quart Pressure Cooker, 304 Stainless Steel Steamer Insert with Silicone Covered Handle
Kaviatek the Original Sturdy Stainless Steel Steamer Basket with Handle for Instant Pot Accessories 6qt 8qt Pressure Cooker, Silver
Instant Pot 5252246 Official Large Mesh Steamer Basket, Stainless Steel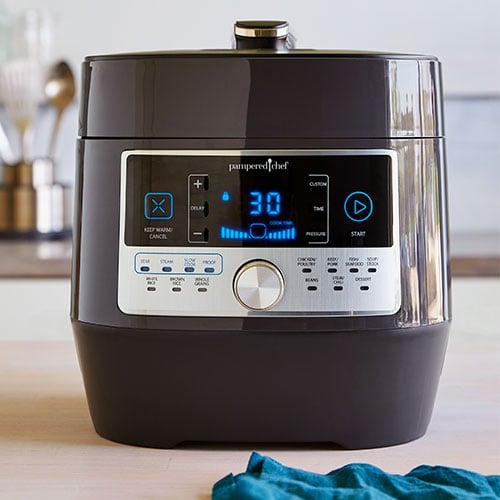 Pampered Chef Quick Cooker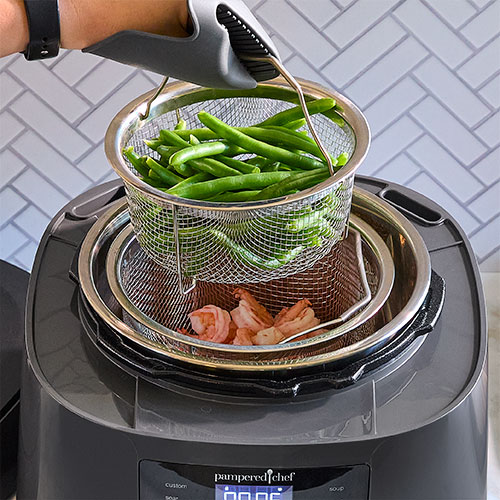 Quick Cooker Steamer Basket Set

Wilton Easy Flex Silicone Spatula Set, Your Go-To Tools for Mixing, Folding, Scraping, Cooking and Serving., Blue, 3-Piece
10 Piece Melamine Mixing Bowl Set Blue
Melamine 10-Piece Bowl Set with lids Medallion Design
The Pioneer Woman 10-Piece Nesting Mixing Serving Bowl Set features Unique Vibrant Colors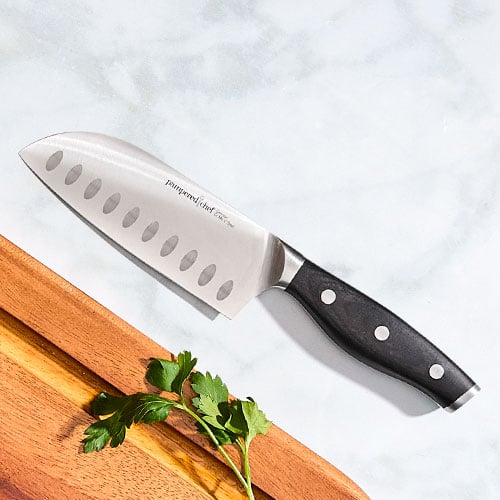 Santoku Knife (Pampered Chef)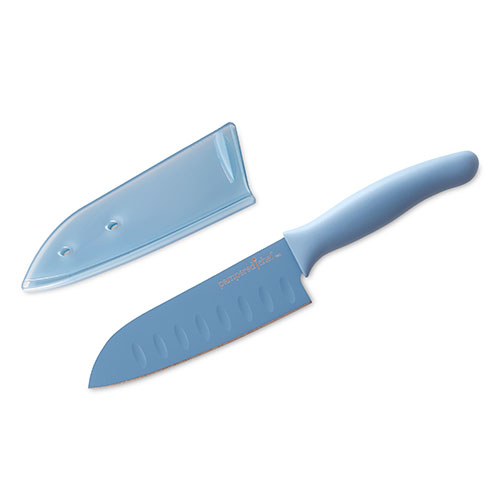 Coated Santoku Knife (Pampered Chef)