(Part 3) In a few earlier posts, I walked you through my sourdough journey, from nurturing my starter to baking my first successful loaves (and a few pancakes and bread flops in between!). There are LOTS of photos in that last post, but here are some videos for those who prefer video. They are very short snippets; I tried to keep them short so they would load quickly, or if you just needed to see one part.
Be warned that this is sort of rough video footage–this is new to me to begin with, and I had to do all the recording myself and that's a whole new thing for me (adjusting the camera, etc)….so thanks for your patience!
The recipe can be found in earlier posts and in my cookbook, Everyday Cooking. (You know you need a copy–and it's a great wedding or birthday gift!)
Part 1 Making the dough — Takes about 5 minutes (You need to have fed your sourdough starter a few hours earlier) Note: If I'd combined the water and starter first, this would have been easier to mix.

Part 2 Cleaning up the mess in a heartbeat

Part 3
What it looks like before you leave it overnight

Part 4
Shaping and baking the loaf

(For anyone concerned: I coughed away and into my upper arm.)
Part 5 Resting and baking the loaf
Part 6 After baking the first 20 minutes

Part 7 Finished loaf!


A few of my top picks for this post:
(Affiliate links don't cost you any more for the products, but helps me make a bit here and there to bring you fun content!)
(Note on the Le Parfait jar: I wanted a straight-sided-all-the-way-to-the-top jar in this size so I didn't have a collar to stir under, but I didn't realize till after I got this that the lid is ATTACHED — not sure how I missed that, but…..So I had my husband remove the metal parts so I have a lid with a top that sits atop it. It does not seal down. My preference for this purpose.)
Everyday Cooking by Vicki Bentley

Gift set- Lame, basket, dough whisk & more
Le Parfait Super Terrine – 1L French Glass Canning Jar w/Straight Body, Airtight Rubber Seal & Glass Lid, 32oz/Quart (Pack of 4) Stainless Wire
Silicone Jar Spatula | 600F Heat Resistant Non-Stick Rubber Scraper | Perfect for Jars, Smoothies, Blenders | One Piece Utensils | Durable Kitchen Cookware (UpGood Professional Spatulas, Teal)
Ball Mason Jar Pint Wide Mouth Clear Glass W/Lids and Bands, 16-Ounces (Set of 4)
Elastic Cloth Jar Covers | Set of 3 | Unbleached & Chemical-Free Organic Cotton
Set of 72 Reusable Elastic Bowl, Dish & Plate Covers – 3 Sizes 24 of each size (72)
Ball Quart Jar with Silver Lid, Wide Mouth, Set of 2
Ball Mason Jar-32 oz. Aqua Blue Glass Ball Collection Elite Color Series Wide Mouth-Set of 4 Jars
GreaterGoods Digital Food Kitchen Scale, Multifunction Scale Measures in Grams and Ounces (Grey)
Food Scale, Homever 15kg Digital Food Scale with 9×6.3 in Big Panel, Digital Kitchen Scale with 1g Accuracy and Back-lit LCD Display. (silver)
Digital Kitchen Scale, LOFTer Multifunction Food Scale with LED Display for Baking Cooking, 11lb/5KG Capacity, Ultra Slim, Easy to Clean, Tempered Glass Surface Touch Screen, Battery Included, White
OXO Good Grips 5 Lb Food Scale with Pull-Out Display
OXO Good Grips Stainless Steel Food Scale with Pull-Out Display, 11-Pound
Powerful Electric Grain Mill Grinder for Home and Professional Use – High Speed Electric Flour Mill Grinder for Healthy Grains and Gluten-Free Flours – Electric Grain Grinder Mill by Wondermill
KoMo Classic Mill, Beechwood
Bosch MUM6N10UC Universal Plus Stand Mixer, 800 watt, 6.5-Quarts
Bosch Universal Plus Stand Mixer – Black 800 Watt
Bosch Universal Plus Stand Mixer Baker's Package with Additional Baking Attachments
NutriMill Baker's Package for Bosch Universal Plus & Classic – Bowl Scraper, Cookie Paddles, Cake Paddles, Metal Whip Drive
Lame and dough whisk
Bosch MUM4405 Compact Tilt-Head Stand Mixer with Pouring Shield, 400 watt, 4 Quart
Gift set – Banneton Proofing Basket and Lame
Bread Knife – Victorinox 8inch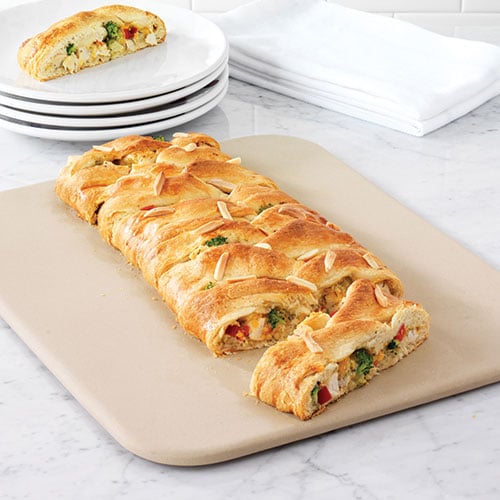 Stoneware – Pampered Chef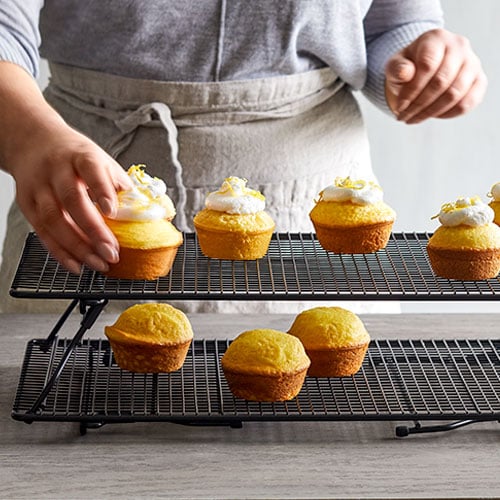 Stackable cooling racks – PC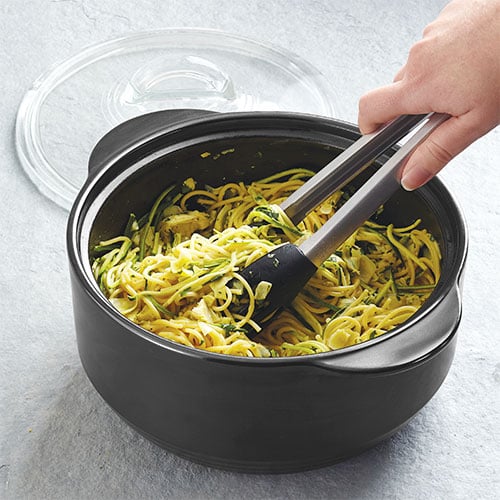 RockCrok 4qt Dutch Oven (PC)

Dish Cloths–great for flour! (Also in gray) Norwex

Norwex Kitchen Cloth